The Victorious Return Of The FS Club 7
Wednesday, 28 September 2022
By Now&ZYen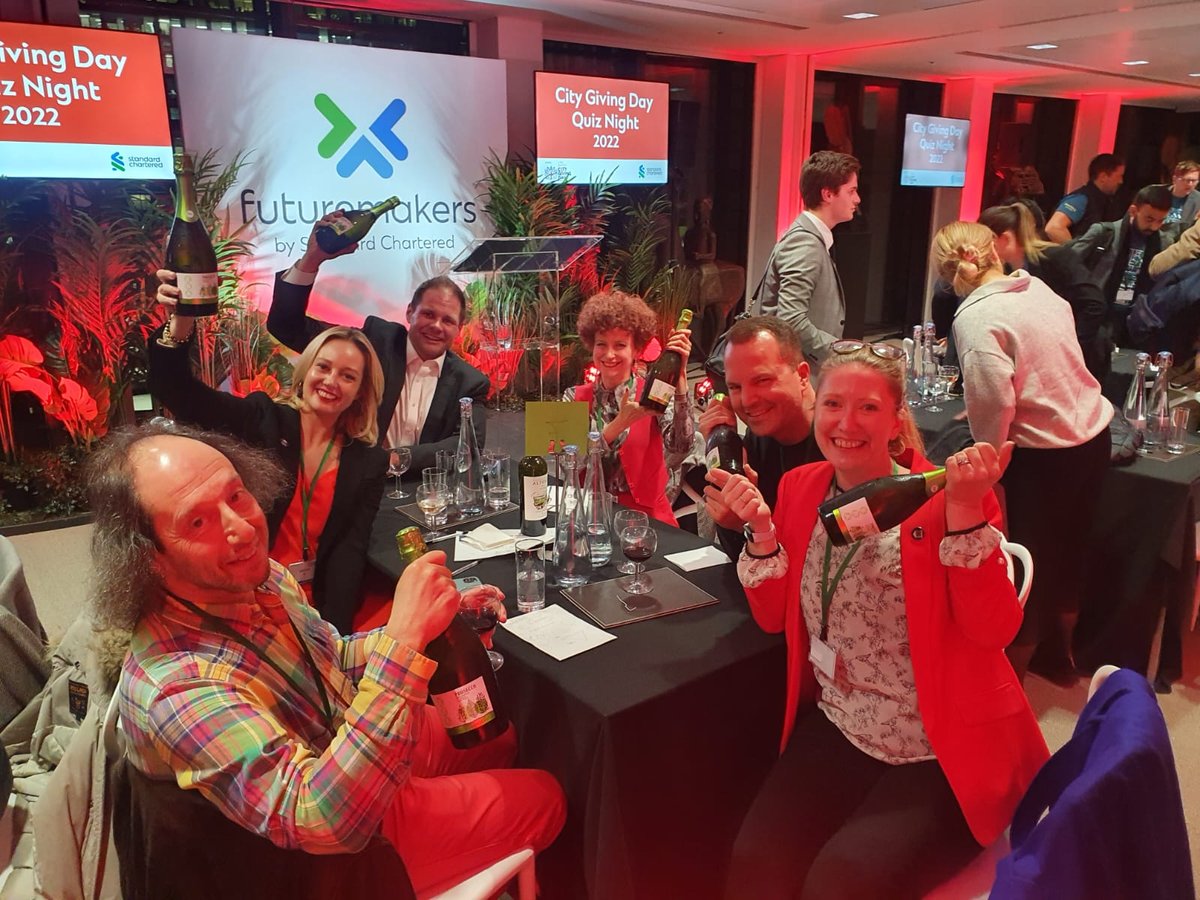 City Giving Day 2022 was a return to normal after two pandemic-strewn years.
Z/Yen was especially excited to be able to compete again face-to-face in the City Giving Quiz, having come close a couple of times in the past, including the virtual version held in 2021, after which the Z/Yen competitors vowed to return in 2022 seeking glory.
Let us not harp on about the cruel judgment of fellow competitors and arbitrators, who deemed the Ripple and the Twirl to be different confections. We should dwell even less on our team's inability to identify Deepdale as the Preston North End stadium. Heaven forbid that we remind a Z/Yen Director of the golden quizzing rule, "go with your gut", which would have prevented him from making a last minute change from Greece to Cyprus when seeking to identify the European country that had a civil war between 1946 and 1949.
The above were blips...mere bumps in the road, as it were...on the way to a stunning victory for Z/Yen's "FS Club 7" team. Being Z/Yen, the "FS Club 7" team naturally comprised six people, seated at table seven. Charlotte Dawber-Ashley captained the team in a style she must have learnt from the Z/Yen Directorate - she popped out and missed the first round, leaving a depleted foursome of a team to scramble the first few answers.
In the end, though, all team members contributed answers that helped towards our win: Charlotte, Libby, Ian, Tyler, Andrew and Juliet.
Indeed Juliet Wigzell deserves special mention as she was unquestionably (did you see what I did there?) the most valuable player, with a great many of the answers, including the tie-break question which settled Z/Yen as the winners - not only amongst the twelve teams gathered at Standard Chartered Bank (who provided lavish hospitality to us all) but across all the venues in London this year.
But all who played were winners, as it was such a fun evening. Plus of course the Lord Mayor's Appeal Charity - here's the link again- was also a big winner. It's not too late to click and give, dear reader, if you missed out on the day.