The Hall Mark Of A Useful Little (Livery) System
Wednesday, 06 November 2019
By Now&ZYen
Z/Yen folk occasionally get roped in to demonstrating their prowess for community causes. Nigel Pullman, former Chair of the City of London's Livery Company Committee, wondered whether it would be possible to produce an on-line resource to help people find the myriad of livery halls and other historic City of London buildings, as part of the Livery Company Database.
Of course it was.
Bikash Kharel and Sean Fabris, the latter being Alderman and Sheriff Professor Mainelli's nephew, set about the task and quickly produced a helpful map-based resource - click here to see and play with it.
So what was Sean's reward for being so helpful to the history and traditions of the City? The poor fellow was roped into forming a comedic double-act with his uncle as a last-minute understudy at the Lighting Up Dinner, an esoteric part of the City of London tradition, well described by Andrew Marsden - click here.
So when Sean delivered the pay off line, "here's another nice mess you've gotten me into, Uncle Michael", was Sean bemoaning his circumstances or remarking positively about the high quality dinner in the Guidhall crypt?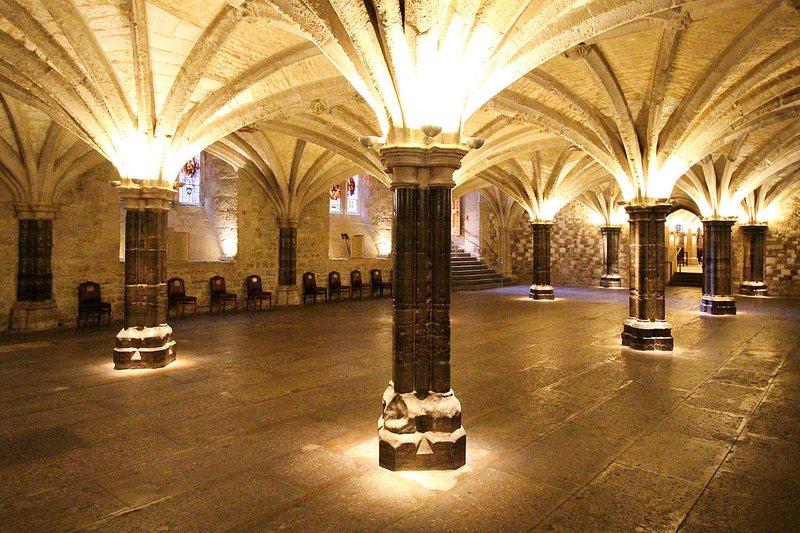 Source: The wub [CC BY-SA 4.0 (https://creativecommons.org/licenses/by-sa/4.0)]
The Guildhall is marked GH on the map, by the way. The livery halls are marked with the livery number of that company but can be found easily by name or number. Click here to see and play with the system - you know you want to.