Michael & Ian Win Gold! Or Gold For The Fish!
Wednesday, 16 May 2012
By Now&ZYen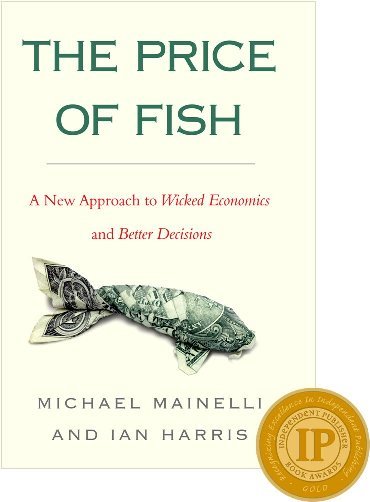 Olympic fever is mounting in London and Z/Yen has been getting more into the Olympic Gold spirit than most. The Price of Fish, Michael and Ian's latest book, has been awarded the Gold Medal in the Finance, Investment and Economics category of the 2012 Independent Publisher Book Awards.
Conducted annually to honour the year's best independently published books, the IPPY awards recognize excellence in a broad range of subjects and reward authors and publishers who "take chances and break new ground." The IPPY Awards include 74 national, 22 regional, and five e-book categories. Medallists in this year's awards were chosen from over 5,000 entries. Much like events at the Olympic games, each category has just one gold, one silver and one bronze medal winner. On learning that The Price of Fish had won gold, Now and Z/Yen is reliably informed that Michael and Ian looked as chuffed as little boys who'd won goldfish at the fair.
If by chance you are a Now and Z/Yen reader who has yet to read The Price of Fish, or if you now want to buy a copy for a friend, you can buy The Price of Fish here
If you would like to order a specially dedicated and/or signed copy, please email hub@zyen.com
In The Price of Fish Michael and Ian examine the world's most abiding and wicked problems – sustainability, global warming, over-fishing, overpopulation, the pensions crisis - all of which are characterized by a set of messy, circular, aggressive and peculiarly long-term problems. Yet it is not that the circumstances that lead to such problems are too complex, but rather that our way of reading them is too simple. Too simple and often wrong.
Just as physicists strive towards a unifying theory that makes sense of the universe as it actually is, Michael and Ian are taking steps towards understanding the knotty world we live in. It's not a simple exercise in chess-players' logic but an approach which addresses the complex, the cyclical, the hostile and the protracted – helping communities large and small to make better decisions. If we're ever going to solve the unsolvable, the first steps start here.