Ian Harris's Lockdown Reflections
Tuesday, 04 May 2021
By Now&ZYen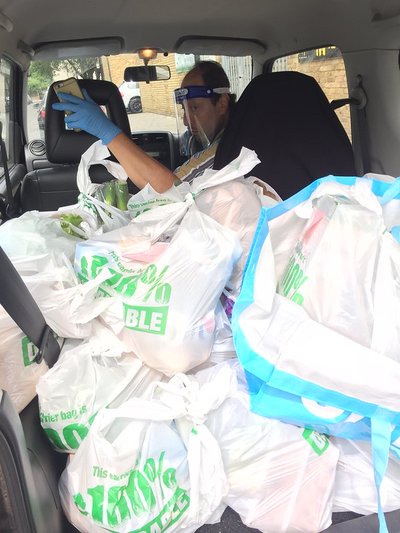 I have been a hybrid worker, working mostly from home and client sites, since the very earliest days of Z/Yen, in 1994. So from a work point of view, the lockdown changes were mostly about planning and implementing changes to working practices around other people's work rather than my own. Still, that kept my mind exercised a fair bit at the start of lockdown.
More profound were the changes to my non-work lifestyle. Under normal circumstances, during the working week, I work from the flat and Janie works from her surgery in the house. But lockdown required us to change all that; there'd be no surgery during full lockdown and we both locked down together at the house. Yes, we are still talking to each other (and not just through our solicitors).
I deployed my foresight skills a few days before lockdown was formally announced and ordered some gym equipment and a half-sized table tennis table that would take pride of place in the temporarily disused surgery for both lockdowns. Janie and I are very keen tennis players; while table tennis was not quite the same thing, it did at least keep the hand-eye co-ordination and competitive spirit going during lockdown.
We also threw ourselves into doing charity work; both of us getting heavily involved in FoodCycle, which we shall continue post-pandemic and both acting as NHS Volunteer Responders. Janie pulled away from the latter role quite early in the pandemic to train as a Samaritan, which is a significant commitment. She is now a fully-fledged Samaritan probationer and will shed her "P" plates in August 2021.
But there is no denying that life during lockdown has been bland compared with our regular life. We have seen so much severe hardship through our charity work that it feels churlish even to mention the relatively cosseted blandness. But the withdrawal of everyday liberties affects everyone in society, however privileged and/or adaptive we might or might not be.
Everyone's world got smaller for the lockdowns. Although Janie and I are optimistic about the post-lockdown future, we also have some trepidation about emerging from that smaller world into the big but changed place that is our post-pandemic world.
I am reminded of the final lines of the play Waiting For Godot by Samuel Beckett:
"Vladimir: Well, shall we go?
Estragon: Yes, let's go.
(They do not move)."