Why 2021 Will Be A Record Year For M&A In The Knowledge Economy - Consulting, Software & Technology Services Webinar
Never miss a recording again; click here subscribe to Z/Yen's YouTube account .
Want to know what are the M&A key trends for 2021? Do you want to leverage those trends to gain a commercial advantage?
In this webinar, global M&A experts Paul Dondos and Phil Baxter, will be revealing what key trends are driving 2021.
These trends are:
The adoption of digital is accelerating
Emerging technologies are being commercialised rapidly
There is convergence across the sector and delivery models are blending
Private equity participation in the knowledge economy is increasing
Next-generation technology platforms are emerging
Vertical software solutions are playing an increasing role
Buyers are returning to nearshore locations for access to new skills
Shareholders are aligning expectations and addressing structural risks
Benefit from Equiteq's industry expertise and unique insight, helping you to make 2021 a successful year.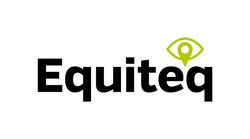 Speakers:
Paul Dondos works in Market Intelligence & Strategic Advisory for the EMEA region at Equiteq and, in the UK, is a primary point of contact for the client.
Prior to joining Equiteq Paul worked in corporate development for a global engineering consultancy, where he helped evaluate and realize UK and international growth opportunities and was responsible for business planning and intelligence across a group of over 6,000 employees, spanning more than 80 countries. He previously held positions in corporate finance at Salomon Smith Barney and at a leading European Internet incubator, specializing in valuations for private equity clients and digital strategy for start-ups and blue-chip companies. Paul holds an MBA with distinction from Cass Business School, City University London and an MA in English Literature from Trinity College, Cambridge.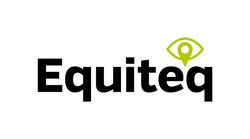 Phil Baxter is part of the M&A transactions team and leads deals or supports clients in a sale process. He has built an extensive track record in this role at Equiteq over the last 6 years. A management consultant by background, with deep commercial, operational and financial experience, he is an advisor you want on your side in a deal.
Phil was originally a management consultant, latterly specialising in Supply Chain Management. In that domain he has led and supported both global strategic change programmes and local improvement processes. Over the years, Phil has supported household names, such as Ray-Ban sunglasses, and in his own consultancy company, the Toyota Motor Corporation. In Equiteq he has supported several mid-size consultancies in the sale of their businesses, providing advice and leadership from the start to the end of the process.
Resources:
Speaker(s):
Paul Dondos
Managing Director
Equiteq
Phil Baxter
Associate Director
Equiteq
Chairman:
Professor Michael Mainelli
Executive Chairman
Z/Yen Group