Dead In The Water: What Happens When Organised Crime Targets The City Of London? Webinar
Never miss a recording again; click here subscribe to Z/Yen's YouTube account .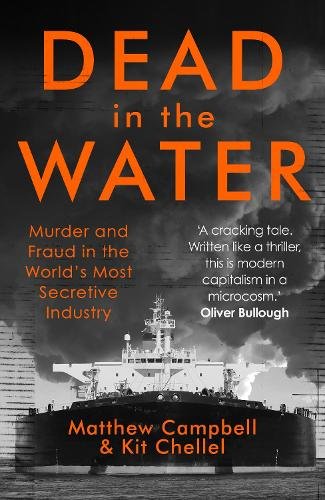 In July 2011, a tanker carrying a million barrels of crude oil, insured in London, was attacked by armed raiders off the coast of Yemen. Initially, Somali pirates were blamed. But the truth turned out to be much stranger and more sinister. The book and FT 2022 long list finalist, Dead in the Water, by Matthew Campbell and Kit Chellel, tells a true story of fake pirates, real criminals, an unsolved murder, and an audacious fraud against the Lloyd's of London insurance market.
Speaker:
Kit Chellel is a reporter at Bloomberg and features writer for Businessweek magazine, covering subjects as diverse as sports gambling tycoons, Chinese state hackers and an ill-fated foray by Goldman Sachs into Colonel Qaddafi's Libya. His features have won numerous international awards, including a British Journalism Award for crime and legal affairs; the Gerald Loeb award for feature writing; the Overseas Press Club of America's Morton Frank Award; the Quill Award from the Melbourne Press Club, a feature reporting prize from the New York Press Club.
Speaker(s):
Kit Chellel
Reporter
Bloomberg
Chairman:
Professor Michael Mainelli

Chairman

Z/Yen Group