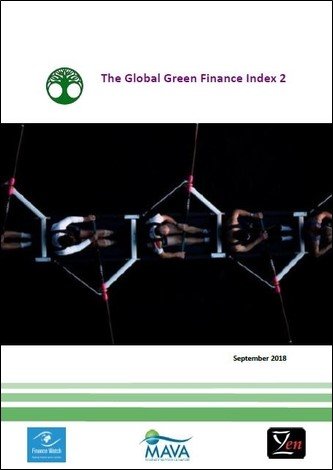 Authors
Mike Wardle, Greg Ford, Professor Michael Mainelli, Simon Mills
Sponsored by
Published by
Z/Yen Group & Finance Watch (September 2018), 82 pages.
Share on social media: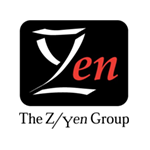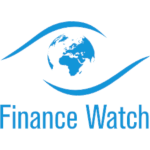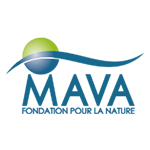 You might also be interested in:
The Global Green Finance Index 2 - Supplement "Focus On Climate: Transitioning To A Sustainable Economy
Welcome to the Global Green Finance Index 2 (GGFI 2), the second edition of an index which seeks to measure perceptions of the quality and depth of green financial products across the world's financial centres and to chart the progress of financial centres towards a financial system that delivers sustainable development, and values people and the planet as much as profit.
The GGFI is sponsored by the MAVA Foundation and produced by Z/Yen and Finance Watch. The index is updated and published twice a year.
For GGFI 2, we researched 110 financial centres and 59 centres now feature in the index, up from 47 in GGFI 1. The GGFI is compiled using 126 instrumental factors. These quantitative measures are provided by third parties including the World Bank, the Economist Intelligence Unit, the OECD, the United Nations and the Climate Bonds Initiative.
The headlines of GGFI 2 are:
Amsterdam and Copenhagen took the overall top places in the depth index, with London falling to third place. London retained its place at the top for quality, with Paris closing the gap in second place;
Canadian centres outperformed the USA in the North America region with Montréal entering the index at 8th place for depth; •Shanghai and Beijing consolidated their lead in Asia/Pacific;
New entrants, Sao Paulo, Prague and Casablanca all came top in their regions;
Overall ratings are still low. There is significant room for growth in the range and quality of green finance products on offer;
Leading Centres in the index rated higher for quality of green finance rather than depth. Scope for smaller financial centres to advance through specialisation;
Western Europe performed well, featuring nine of the top ten centres in the quality index and seven of the top ten in the depth index;
San Francisco retained its leading place for quality in North America, moving into the top ten in the overall index. In the depth index, another new entrant, Montréal, came first in North America and eighth;
Shanghai consolidated its position in the Asia/Pacific region, coming first in the region for both quality and depth and improving to seventh place overall for depth;
Casablanca joined the index for the first time and was ranked top for quality and depth in the Middle East & Africa, coming 16th for depth and 28th for quality;
New entrant São Paulo scored highest in both depth and quality in the Latin America & Caribbean region, ranking 43rd and 40th respectively;
New entrant Prague topped the depth and quality rankings in Eastern Europe & Central Asia, coming 44th and 13th respectively