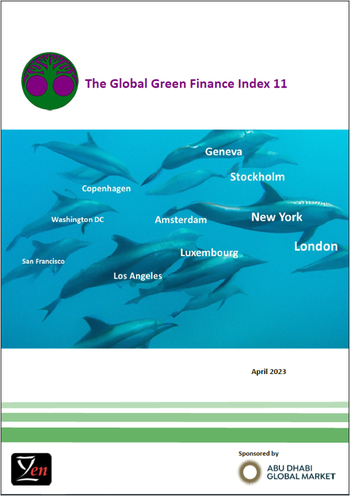 Authors
Mike Wardle, Professor Michael Mainelli, Simon Mills
Published by
Long Finance & Financial Centre Futures (April 2023), 77 pages.
Share on social media: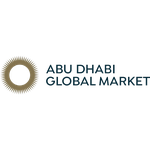 You might also be interested in:
The Global Green Finance Index 11 - Supplement "The Carbon Transition"
The 11th edition of the Global Green Finance Index (GGFI 11) was published on 20 April 2023. GGFI 11 evaluates green finance offerings from 86 major financial centres around the world. The GGFI serves as a valuable reference into the development of green finance for policy and investment decision-makers and is sponsored by Abu Dhabi Global Market.
The centres which perform well in the GGFI are generally places that commit to environmental improvements across the economy as well as directly in finance. Centres such as London, New York, and Stockholm have a commitment to providing sustainable economic development and to building their skill base and green infrastructure.
In the last edition of the GGFI, we noted the growing interest in carbon pricing and trading as a mechanism to address the central issue of greenhouse gas emissions, particularly as existing systems of ESG analytics come under criticism. Among those responding to the GGFI survey, Sustainable Infrastructure Finance, Carbon Markets, and Energy Efficient Investment are rated as the areas of green finance with most impact. The fact that carbon markets are now listed as one of the top factors with an impact on climate change reflects the increased focus on carbon pricing and trading.
Policy & Regulatory Frameworks continue to be identified as the leading driver in the development of green finance, alongside International Initiatives. This continues to highlight the importance of transnational cooperation and policy in setting the framework for green finance to thrive.
In the supplement to this edition of the GGFI, we focus on transition finance, and the efforts to move away from fossil fuels to renewable energy sources. The exposure of companies, economies and financial centres to transition risk needs both further research and policy change.
Index Results
London retained its first position in the index, with New York moving up one place to take second place.
Washington moved into the top 10, replacing Sydney.
Western European centres take six of the top 10 places, with US centres taking the other four top 10 places.
The margins separating centres at the top of the index continues to be tight in GGFI 11. Among the top 10 centres the spread of ratings is 31 out of 1,000, compared to 42 out of 1,000 in GGFI 10.
Confidence in green finance appears to be strong, with all centres improving their rating in GFCI 11, and the average rating up just over 10% compared with GGFI 10.
We researched 126 financial centres for GGFI 11. The number of centres in the index has increased to 86 (84 in GGFI 10), with the addition of Lagos and Kigali.