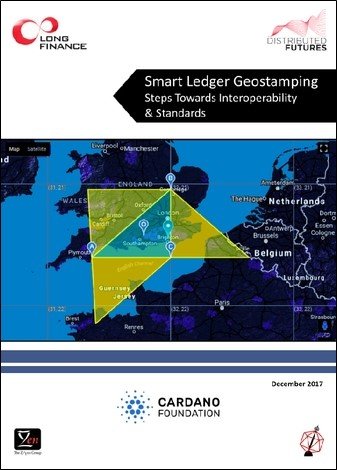 Authors
Professor Michael Mainelli and James Pitcher
Sponsored by
Published by
Long Finance (December 2017), 20 pages.
Share on social media: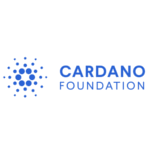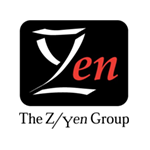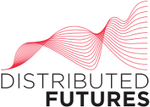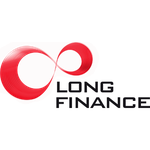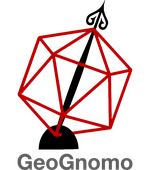 You might also be interested in:
Smart Ledger Geostamping: Steps Towards Interoperability & Standards
Long Finance's Distributed Futures research programme is pleased to announce the release of its first three approaches to 'geostamping', along with a short guide. Timestamping is an important part of Smart Ledgers (aka blockchains with embedded code), an authoritative record of the time of a transaction. Geostamping is a mirror image, an authoritative record of the location of a transaction. Geostamping = timestamping + geolocation information.
Long Finance's Distributed Futures research programme has an open source project, "GeoGnomo" to research and share methods for geostamping. Geostamping benefits from having memorable ways of recording areas that also aid efficient retrieval. GeoGnomo has built-to-share three approaches for recording areal information, a Quaternary Triangular System, a Quaternary Rectangular System, and a Variable Rectangular System for geostamping. Each can be used to record geographic areas into a blockchain.
GeoGnomo provides source code and an online translation from latitude & longitude areas to geocodes and back. Thus, blockchain applications have almost an instant 'global post code' or 'global zip code' system. By using consistent geocoding data retrieval is easier. Users can share information easily – "tell the drone to come to F49PUR9B7-20", a resolution of 7.6 metres.
This report was commissioned by the Cardano Foundation in November 2017 and is one of the first outputs from a series of projects in the Distributed Futures research programme. Michael Parsons, CEO of the Cardano Foundation, comments "Geostamping and timestamping are two of the most important functions of Smart Ledgers. Our sponsorship of Distributed Future's GeoGnomo project is directed at sharing mechanisms for geostamping that are memorable, aggregable, proximable, and scalable."
Click here to access GeoGnomo's open source code.