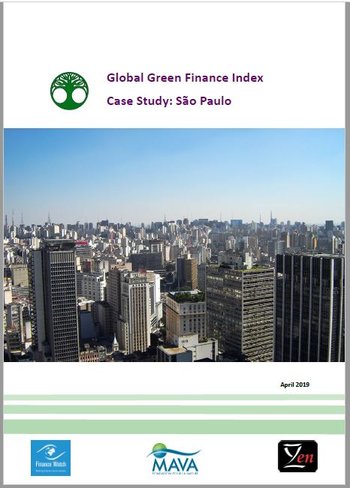 Authors
Simon Mills, Mike Wardle, Greg Ford
Published by
Long Finance And Financial Centre Futures (April 2019), 13 pages.
Share on social media:
Global Green Finance Index Case Study: São Paulo
São Paolo, already a financial services powerhouse, is seen by finance workers around the world as the leading financial centre for green finance in Latin America, beating Rio de Janeiro and Mexico City by a considerable margin. However, its lead may be precarious as it has a high exposure to fossil fuel financing and faces tough regional competition.
This case study quantifies São Paolo's current performance, examines the source of its success and analyses how it can sustain its green finance lead by expanding private sector green finance initiatives and deepening its international network, and mitigating its fossil fuel and competition risks.