Mike Wardle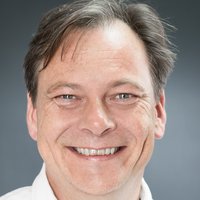 Chief Executive Officer, Z/Yen Group Limited
Prior to Z/Yen, Mike was a civil servant for almost 20 years, mostly within the field of education policy. He was a Director and then Chief Executive of the General Social Care Council, establishing the regulation of social workers in England. He is Chief Executive of Z/Yen and leads its work on the performance of financial and commercial centres across the world, acting as lead author for the Global Financial Centres Index, the Global Green Finance Index, and the Smart Centres Index.
Mike's work with Z/Yen includes programme management of reviews and strategy development with the Church of England, UNISON, Chelsea and Westminster Hospital NHS Foundation Trust, and The Royal Marsden NHS Foundation Trust. He developed the Global Green Finance Index and Smart Centres Index. He has led research for a number of financial centres to help with their development strategies, and research on the Future of Financial Centres in partnership with Dubai International Financial Centre and the World Alliance of International Financial Centers. Mike regularly speaks on the development of international financial centres at conferences and events both in the UK and overseas.
Mike has contributed articles to the IFC Review, Businesslife, Energy Post EU, and the Securities & Investment Review. These can be found here.