Julia Zheng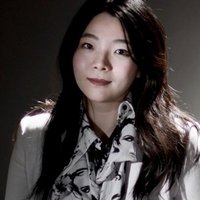 Associate Consultant
Julia has carved a unique path of intellectual exploration and creative expression. With a keen interest in the realm of neuroscience and philosophy, she successfully completed her Bachelor of Arts degree in Bioethics, specializing in AI and consciousness. After the enlightenment of technology evolvement, Julia attained a Master of Fine Arts from the Royal Central School of Speech and Drama in Creative Producing.
Julia's educational journey and experience living in different and various regions in the world have equipped her with a multidimensional perspective, empowering her to bridge the gaps between industry and critically analyse different fields at the same time. She had the privilege of working alongside esteemed professionals in the industry in theatre such as in Royal Shakespeare Company (RSC) collaboration with the National centre of Performing art in Beijing, and engage exhibition curation research with V&A's fashion curator. Her time working alongside these esteemed institutions has further enhanced her ability to foster effective collaborations and deliver both artistic and practical endeavors.
With a curiosity-driven mindset, by merging her expertise in curation, performance art, and her fascination with scientific research, Julia strives to push the boundaries of artistic expression and create transformative experiences for audiences and participants alike.