Jan‑Peter Ontswedder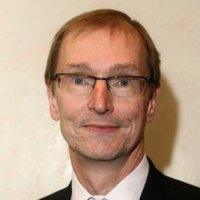 Risk Management Specialist
Jan-Peter's background is the management of market and credit risk in trading businesses in energy and commodities, foreign exchange, interest rates and fixed income, equities and metals, and structured derivatives. He has built and led risk management functions globally for BP, the Royal Bank of Scotland, Barclays and Citibank.
Through his work JP has gained extensive experience in evaluation and decision making on structured transactions including asset-backed finance, leveraged investments, and long dated commodity supply and offtake agreements. He has a long history of engagement with central banks and regulators in Europe and the USA on risk management and reporting issues, working on the market risk amendment to the original capital adequacy accord, and on 'Basel 2'.
Through his work as project director of The London Accord, the largest collaborative research project in the investment for climate change, Jan-Peter has developed a sound understanding of climate science, options for adaptation and mitigation and their impact on finance and industry.