Alex Powell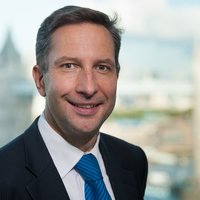 Business Adviser
Alex is a senior financial services professional with line management and consulting experience working in capital markets, exchanges and asset management and asset servicing sectors.
He brings strong analytical expertise in creating business and operating strategies, achieving successful implementation and experience working with senior management to shape, plan and deliver strategic change. He has wide ranging multi-cultural experience in leading global teams and working overseas.
He started his career at Andersen Consulting/Accenture progressing to Partner working on bank integration shared services, exchanges and post-trade.
In 2004 he joined HSBC as COO for HSBC Securities Services where he managed operations, led strategy reviews, post-merger integration, operational transformation and technology rationalisation across the business globally, including setting up an offshore Centre of Excellence.
Over the last 3 years, Alex has been a Partner at Ernst & Young (EY) providing Advisory services to exchanges, CCPs, CSDs, securities services and asset managers helping them with regulatory change, strategy development and cost saving.
Most recently Alex has been advising a blockchain company with the application of blockchain to financial services and has supported a stock exchange client on post-trade use of the blockchain.