Military Minds Train On Financial Targets
By Professor Michael Mainelli, Martin Dooney
Published by Investment & Pensions Europe, IPE International Publishers Ltd, page 14.
Waterloo Moves to Bank
No, this is not an absurd Underground restructuring. Military strategists who study Napoleon and Wellington are moving their skills to the trading floors near Bank. BZW announced at the beginning of this year that it had teamed up with the Ministry of Defence. BZW has joined with the Defence Evaluation and Research Agency (DERA) and DERA's Support Services Division (DSSD) to produce a £2 million Financial Laboratory in partnership with a number of other institutions. The objective of the Financial Laboratory is to become the world's leader in financial risk management research.
The Financial Laboratory is the exciting concept of combining the best military strategic minds with City analysts, using modern military strategic techniques and military technology such as wargaming, supercomputing simulators, psychological profiling, secure network penetration, advanced risk analysis, genetic algorithms, virtual reality and computer displays. The idea is not so far-fetched. DERA already provides discreet advice to City institutions on risk analytics, security and information systems. BZW's bold move is to make a three year commitment to a significant programme of research with Europe's largest research and development organisation. While BZW is well-known, DERA is a government trading fund agency with a turnover in excess of £1billion and over 13,000 staff. Although not a household name, DERA is responsible for pioneering developments in liquid crystals, thermal imaging and carbon fibre, to name but a few key technologies.
One of the core projects of the Financial Laboratory is to develop a common environment for risk visualisation. In this artificial world, a sort of "Assets in Wonderland", traders will simulate a variety of scenarios - recreate Black Monday or `feel' the differences between the equity world and the fixed instrument world. The common visual environment will be used in a number of detailed projects ranging from identifying dealer stress to reducing error entry to improving portfolio performance. BZW and DERA aim to build a healthy tension in the laboratory between short-term traders and long-term scientific problem solvers. The tension should produce creative solutions using technology to advance BZW's competitiveness.
BZW largely leads the research programme, but a number of other institutions have committed themselves to working with the Financial Laboratory on some of their problems - the London Stock Exchange, Royal & SunAlliance, Silicon Graphics, Z/Yen, City University and City University Business School. The participants hope that understanding risk in all its forms will lead to a better ability to manage risk. DERA scientists intend to develop wider risk management skills by working in a highly quantitative environment such as the City and to transfer those skills back into better military strategic work.
The laboratory has a planned life of three years. The government, specifically the DTI's Office of Science and Technology, has awarded the Financial Laboratory a two-year grant of £750,000 as one of the winners of the Technology Foresight Challenge. Up to 15 researchers will work jointly with City experts at any one time on ten major programmes. Results and papers will be published and a video is planned for later this year. The result of all this research should be a deeper and therefore safer understanding of financial risk. BZW and DERA are working hard to ensure that Bank does not become a Waterloo.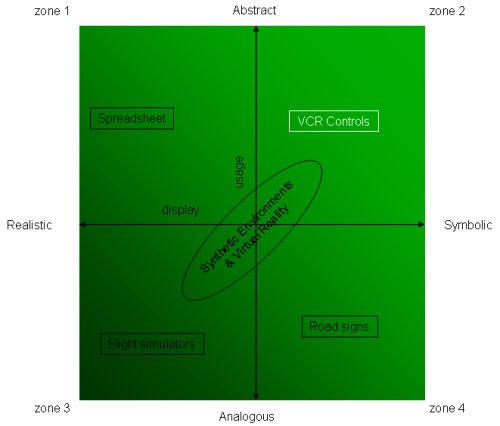 More information:
[A version of this article originally appeared as "Military Minds Train On Financial Targets", Investment & Pensions Europe, (March 1997) page 14.]