Belt, Road & Bridge: Creating New China-Europe Connections
Thursday, 02 May 2019
By Michael Mainelli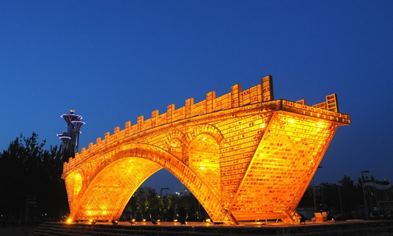 Z/Yen was delighted on 1 May 2019 to welcome over 250 people to a major conference, "Belt, Road & Bridge: Creating New China-Europe Connections", at the Honourable Artillery Company in the City of London. Our special guests were China Development Institute, who have been a major partner in the production of the Global Financial Centres Index since GFCI 20 in 2016. The purpose of the conference was to make new connections, 关系 guānxì, in light of the Belt Road Forum For International Cooperation in Beijing the weekend before, 25-27 April, as well as looking past Brexit to new UK and European connections with China. The idea was to explore current developments in finance and trade of interest to both China and Europe and, in so doing:
Identify opportunities for increased economic co-operation between businesses and municipal governments in China and Europe;
Provide opportunities for connecting senior finance and trade professionals from China and Europe.
The conference was free to delegates as part of a series of Financial Services Club events with Z/Yen picking up the tab for organisation, venue, and refreshments. A number of prominent sponsors helped out with invitations, recording and other contributions, including the Chartered Institute for Securities & Investment, BT, Invest Northern Ireland, and the Financial Services Group of Livery Companies, comprising The Worshipful Company Of Solicitors Of The City Of London, The Worshipful Company Of Chartered Accountants In England And Wales, The Worshipful Company Of Chartered Secretaries And Administrators, The Worshipful Company Of Marketors, The Worshipful Company Of Actuaries, The Worshipful Company Of Insurers, The Worshipful Company Of Arbitrators, The Worshipful Company Of Information Technologists, The Worshipful Company Of World Traders, The Worshipful Company Of Management Consultants, The Worshipful Company Of International Bankers, and The Worshipful Company Of Tax Advisers. China Development Institute hand-picked the Chinese speakers and covered flights and accommodation. An event with many helpers, but what went on?
The conference had a strong welcome by the Rt Hon Mark Field MP, Minister Of State For Asia And The Pacific At The Foreign & Commonwealth Office. Mark made a number of salient points on the importance of China and the 'fee pool' of the City of London. He pointed out the significance of holding such a conference on 1 May, a date chosen as International Workers' Day by a pan-national organization of socialist and communist political parties to commemorate the Haymarket affair, which occurred in Chicago on 4 May 1886. His remarks on economist David Ricardo were picked up at many points throughout the day, i.e. that Ricardo lived when things were clear about 'political economy'. Today, the artificial academic separation of economics and politics is increasingly hard to sustain. We are back to recognising that our analysis is 'political economy'. We cannot make economic observations without political implications, nor are there many political moves that do not have economic implications. Mark pointed out the importance of the UK of maintaining liberal investment policies, a strong and open international centre, and working within cooperative international intellectual projects. Mark's remarks were then followed by four sessions.
Session 1: The New Silk Road – Economic Prospects For Trade Between China And Europe
This session was led by Alderman Professor Michael Mainelli, Executive Chairman, Z/Yen Group, ably supported by Professor Fan Gang, President, China Development Institute. Panellists included Professor Kerry Brown, Professor of Chinese Studies and Director of the Lau China Institute at King's College, London, and Dr Rebecca Harding, CEO, Coriolis Technologies. They focused on opportunities and threats relating to joint trade, and how to go about growing and deepening co-operation in finance and trade.
The overall theme was that China was 'opening up' yet further for a variety of reasons, savings glut, trade wars, improvement throught competition. There were good questions about 'who is excluded' from Belt Road, if anyone. There were some fascinating observations, such as people needing to move from almost wilfully 'not knowing about China', the need to distinguish trade from globalisation, and the challenges of a world moving slightly towards bilateralism rather than the multilateralism of the traditional WTO, World Bank, IMF structures. Two challenges were highlighted, the increasing pressure on the WTO needed to be eased, and the increasing demands on export credit guarantee facilities needed to be satisfied.
From the floor, Lord James Sassoon, who had been at the Belt Road Forum, noted that China was clear about the criticisms of the Belt Road Initiative and pointed out its desire to address the over-indebtedness, environmental, standards, tranparency, and corruption issues. This stated clarity was refreshing. Lord Sassoon pointed to the importance of ASEAN and the vital role Hong Kong was paying in 'bridging' cultures.
Michael Mainelli ended the session pondering how the UK might achieve 'Briskit', a quick resolution of either leave or remain that allowed the UK to get moving and engaged with China soonest.
Session 2: Growing The Digital Economy: The Fourth Industrial Revolution And FinTech
This session was chaired by Professor D'Maris Coffman, Professor of Economics and Finance of the Built Environment & Director, Bartlett School of Construction and Project Management, UCL. She led a panel of bracing variety, Professor Dr Alexander Van de Putte, Chairman, AIFC Academic Council & Chief Strategy Officer, AIFC Governor's Council, Xu Jianguo, Senior Research Fellow of Digital Finance, Associate Professor of National School of Development, Peking University, Henry Tillman, Founder and Chairman, Grisons Peak, Founder and Editor China Outbound Investments, and Alderman Gregory Jones, City Of London.
Session 2 looked at two areas, the impact of smart technology on finance, and regulatory & policy reactions. Professor Van de Putte put emphasis on the 'biological & digital' fourth industrial revolution, a 'trend till it bends'. Professor Xu, speaking on financial infrastructure, and Henry Tillman placed emphasis on the fact that there was an equally strong Digital Belt Road Initiative, but this initiative was geographically broader. Greg Jones spoke to the importance of building infrastructure. While both the physical Belt Road and the digital Belt Road need infrastructure, clearly the types of infrastructure are different.
Session 3: Sustainable Futures: Mainstreaming Green Finance
Simon Mills of Z/Yen Group chaired a panel dear to his 'green heart' - Wang Yao, Director General, International Institute of Green Finance, CUFE, Simon Zadek, Principal, Project Catalyst, United Nations Development Programme, Rongrong Huo, Executive Director, Investment Institute, Investec Asset Management, and Alderman Prem Goyal, City Of London. They discussed opportunities for mainstreaming green finance, innovation in green finance, and policy drivers.
The panel followed two presentations on 'measurement', the Global Financial Centres Index by Mike Wardle, and the Global Green Finance Index by Professor Michael Mainelli. Professor Wang explained 'green finance' from both a Chinese and international perspective. Rongrong Huo showed how London financial institutions are bridging that gap. Prem Goyal, who recently gained a certificate in green finance, emphasised three important areas for green finance: opportunities for mainstreaming, policy instruments, and innovation.
Session 4: Light On Our Feet: Removing Regulatory Barriers
This session, chaired by Mark Yeandle of Z/Yen, wound up the afternoon with thoughts from John Adams, Director, HR China, Financial Training and Recruitment, Dong Yan, Director of Trade Department, Institute of World Economics & Politics, Chinese Academy of Social Science, Sir Mark Boleat, former Chairman of Policy & Resources, City of London Corporation, and Alderman Emma Edhem, City Of London.
The group touched on current developments in the regulation of finance and trade, challenges and solutions, and balancing risk and reward. John Adams stressed the need to learn from past mistakes. Ms Dong was effusive about the positive use of trade. Sir Mark placed weight on the point that it was more than just 'getting the rules right', it was also the structure and environment surrounding regulation and the rule of law. Emma supported the idea that China and Europe both had elements each other should adopt.
Over dinner afterwards with the speakers, Michael Mainelli spoke about the fact that we were moving in Europe from 一 带 一 路 ( yī dài, yī lù) (one belt, one road) to 一 带 一 路 一桥梁 ( yī dài, yī lù, yī qiáoliáng ) (one belt, one road, one bridge). This conference was another step along that path, hopefully creating greater connections, 关系 guānxì.