Working Upstream Of Crisis Webinar
Never miss a recording again; click here subscribe to Z/Yen's YouTube account .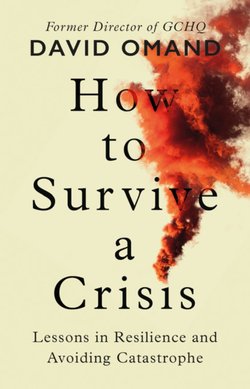 Professor Sir David Omand will examine the nature of modern crisis, (the topic of his next book) both those caused by outside events and the slow burn crises that can develop from policy failure. Drawing on his own experience in government service he will argue that provided we have strategic notice and make preparations, not every emergency has to develop into crisis, but some crises if poorly managed will tip into disaster. He will argue that we are entering an era where we need more investment in resilience by all sectors to allow an 'all of nation' response to what we will face.
Speaker:
Sir David Omand GCB is Visiting Professor in the Department of War Studies, King's College London. His posts in British government service included UK Security and Intelligence Coordinator in the Cabinet Office, Permanent Secretary of the Home Office, Director of the Government Communications Headquarters (GCHQ), and Deputy Under-Secretary of State for Policy in the Ministry of Defence, He served for seven years as a member of the Joint Intelligence Committee (JIC). He is a member of the Senior Advisory Board of Paladin Capital and until 2021 he was the Senior Independent Director of Babcock International Group. He has published three books, Securing the State (London: Hurst 2010) and (with Prof Mark Phythian) Principled Spying: the Ethics of Secret Intelligence (Oxford 2018). His latest book How Spies Think: 10 Lessons from Intelligence is now published in paperback by Penguin (July 2021). He is currently writing a book for Penguin Viking on How to Survive a Crisis.
Speaker(s):
Sir David Omand GCB
Visiting Professor in the Department of War Studies
King's College London
Chairman:
Professor Michael Mainelli

Chairman

Z/Yen Group