Is The Future Of Commercial Insurance Digital? Round Table - London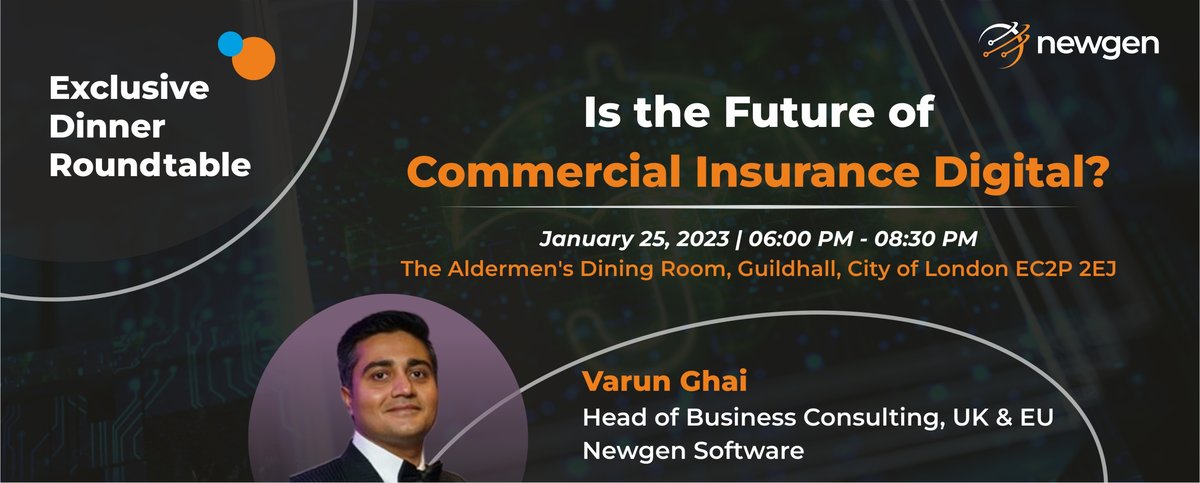 Join industry peers over dinner, to discuss the changing business dynamics, evolving customer expectations, and the growing need for digital in insurance.
Hear Varun Ghai, Head of Business Consulting, UK & EU, as he shares valuable insights into Automated Policy Binding and Generation Solution for Speciality Insurers. He sheds light on how the solution helps in different areas, such as flexibly managing clauses and templates library, policy generation, low code workflows, and comprehensive audit trails, thereby enabling you to:
Reduce operational costs
Ensure compliance
Maximise revenue
Minimise turnaround time
If you work in commercial insurance and would like to attend, please email charlotte_dawber-ashley@zyen.com.