Paul Farmiloe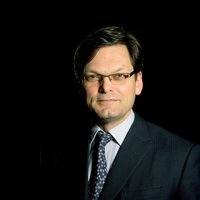 Senior Computing and Telecoms Professional
Paul is a senior computing and telecoms professional with extensive financial services experience and specialisations in payments and related services. He has expertise in creating businesses and developing new growth strategies, with a track record of their successful implementation, and he also has wide experience in working to shape, plan and deliver transformational change.
He started his career at IBM in the City, developing new services for share dealing, and, after experience in precision engineering and manufacturing, worked at BT where he ran a series of major business units, most recently as Managing Director, BT Payments Solutions. He likes to work across disciplines, combining commercial, operational and functional analysis and strategic insights, all underpinned by extensive technical experience, having originally read Physics at Merton College, Oxford.
His more recent payments work involved him developing and executing an agile payments strategy to produce incremental revenues from the global payments market. He developed a new Cloud Contact Centre PCI-compliant payments service and ran pilot services in Biometrics, Smart Ticketing for Transport and Future Cities, and integrated Broadband-POS terminals, as well as working on NFC roll-out and Mobile Payments. Most recently, Paul has been working on the use of Blockchain technologies, particularly for Mutual Distributed Ledger applications for customer verification and for secure document handling, verification and tracking, all with a view to taking Z/Yen's ChainZy systems into payments and other markets in the City.
Paul is a Freeman of the City of London and of the World Traders and a Churchwarden at St James, Garlickhythe.